March 22, 2016
Blooming Gardens in the Twin Cities
One of the first signs of warm weather in Minnesota, after the winter fun has ended, is seeing buds growing on trees and flowers throughout the Twin Cities.
We feel that once they start popping up they suddenly explode everywhere with their bright colors; we love it! Where can you see colors upon colors of beautiful flowers and gardens in the Twin Cities? We present you with a list of 9 blooming gardens to visit. Now go out and smell the roses [or whatever flower you love] — we're fond of roses in Roseville!
The Muriel Sahlin Arboretum is located in Roseville, MN and offers 8 acres of beautiful theme gardens, manicured grounds, walkways, a flowing water fountain, and wonderful architectural features. Want to host your next event in the garden? The Arboretum and Shirlie Klaus Pavilion can accommodate up to 300 guests for an event that soon won't be forgotten.
Marjorie McNeely Conservatory
Harriet Alexander Nature Center
On the grounds of the Harriet Alexander Nature Center in Roseville, MN you will find a beautiful boardwalk and trails circulating through 52 acres of marsh, prairie and forest habitats. When exploring the marsh on the boardwalk and throughout the forest trailways and you might find migrating songbirds, towering prairie grasses, rows of painted turtles, or cottontail rabbits (or man's best friend!).
Normandale Japanese Garden
Open year-round from sunrise to sunset, the Normandale Japanese Garden in Bloomington, MN is free for visitors; except when reserved for special events. The beauty and serenity of the garden makes it ideal for contemplation and renewal of the spirit. Visitors can take a self-guided tour via a brochure available inside the shelter in the garden.
Lyndale Park Rose Garden is the second oldest public rose garden in the United States and can be found in Minneapolis. The garden showcases 3,000 plants in 100 different varieties within 1.5 acres. The gardens peak display is mid-June until early-October. You can even hold your wedding their!
Veterans Memorial Rose Garden
The Veterans Memorial Rose Garden is located steps in front of the Minnesota Capitol Building in Saint Paul, MN. The garden was built in 1955 as a living memorial to Minnesota veterans and offers a mix of flowers such as A LOT of roses, hybrid teas, grandifloras and multifloras.
The Charlotte Partridge Ordway Japanese Garden
Another beautiful garden within Como Park in Saint Paul, MN is The Charlotte Partridge Ordway Japanese Garden. It was created by Masami Matsuda, a Japanese landscape designer who lives in Nagasaki, Saint Paul's sister city, and the design was given to Saint Paul as a gift. The garden follows time honored Japanese design principles with a bit of Minnesota flair. Also, check out The Ordway Gardens.
Did you know you can visit the tropics in Minnesota? Find your way through the rain forest at the Minnesota Zoo's Tropics Trail. Beyond the lush green foliage and orchids surround the trail, zoo visitors will see wildlife like the Ring-Tailed Lemur, a Malayan Tapir or a Lesser Flamingo
Como Park Zoo & Conservatory1225 Estrabrook Drive
Saint Paul, Minnesota 55103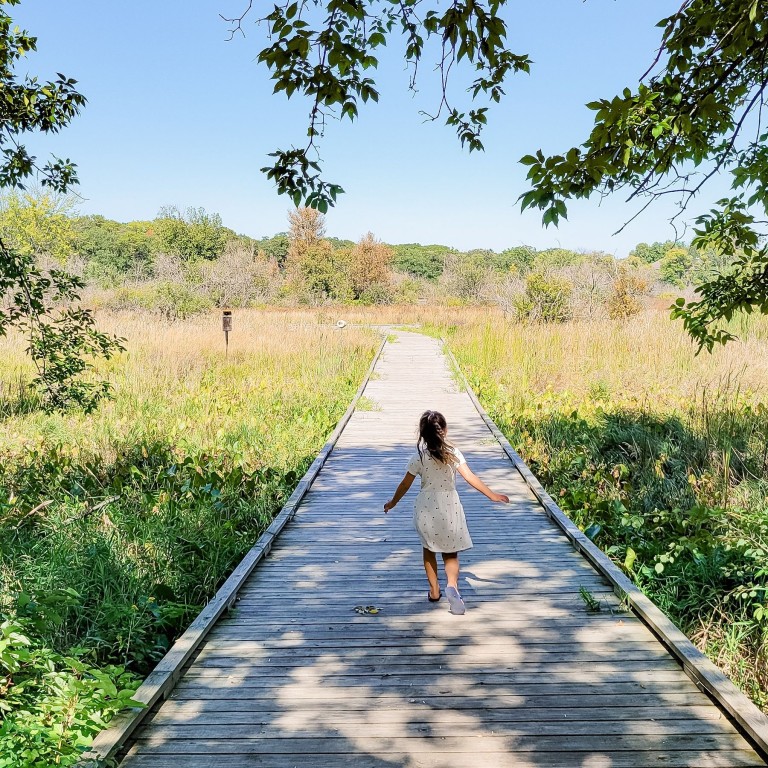 Harriet Alexander Nature Center2520 North Dale Street
Roseville, Minnesota 55113