April 8, 2021
La Tapatia: Mexican Restaurant Connects Communities in Roseville
Do you like food? Do you like supporting local businesses? Well, our newest show Darian's Out to Lunch may be the show for you!
I'm Darian, and I'm the host of the show. I'll be going around to different local restaurants along with my production team of John and Alex to try out some items on the menu, talk to the owners and bring the food to you!
The first restaurant we covered was La Tapatia, a Mexican-street food restaurant in Roseville. First, we talked to the owner Abraham Ponce about how he got started in the restaurant industry.
Ponce's mom actually started La Tapatia out of a 16-foot food truck in 2013. She handed over the business to him a few years later as a way for him to pay for his schooling.
The food truck was near the bus stop by the library where they received a lot of foot traffic. The business eventually grew so much that they couldn't cook all of the food out of the trailer.
They ended up adding a commissary kitchen where they were able to cook more food. However, they still weren't even thinking about opening a storefront.
It wasn't until they lost one of their food trucks when they decided to open their commissary kitchen as a storefront.
"It was the best decision I've ever made. We were scared, cause we've never been on the actual brick and mortar, been there every single day, been on a schedule and, and served every day. It was a big, big step for us," said Ponce.
They outgrew that space after a few years, and started looking for something new. They wanted to stay in Roseville since it's a good market for them.
When they first saw the space they are in now, they instantly fell in love with it. It had garage doors that open to a patio, greenery and a great location in Roseville.
"We talked about it and said, "There's only one way to go, and that's just to dive in, exactly what we did three years ago. Let's just go for it and figure out,"" said Ponce.
La Tapatia's menu features an array of items from flavorful tacos, burritos and quesadillas, to delicious cookies, brownies and churros. Their most popular item is torta ahogada which is a sandwich full of refried pinto beans, carnitas, fresh avocado slices, onions, and limes between two slices of bread traditionally called briote.
If you're plant based, there are many vegetarian and vegan options available. You can substitute any meat in a dish with beans and rice.
Supporting local business
Ponce believes that supporting and eating at immigrant owned restaurants is a window into other people's worlds.

"If you want to know my culture, sit down on a table and have a meal with me," said Ponce.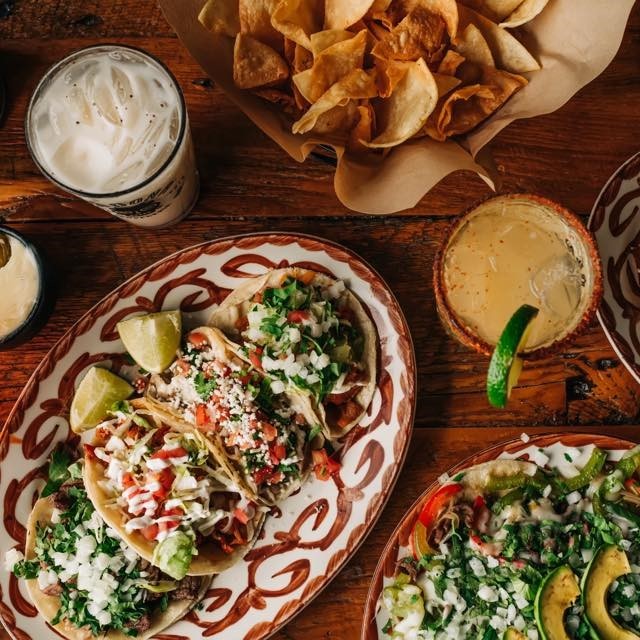 La Tapatia2730 Snelling Ave N #200
Roseville, Minnesota 55113