November 1, 2022
Best Spots for Holiday Shopping
The holidays will be here before you know it. Don't find yourself being one of those last-minute shoppers, but if you end up scrambling for last-minute gift ideas, that's okay too – this article will still help! You will find a huge selection of shops to pick from.
We have compiled a list of some of the best shopping destinations to check out to find the perfect gifts for everyone this year – from the mail carrier to grandma. We've got you covered. Oh, and did we mention in Minnesota there is no sales tax on clothing?!
Shop Small, Shop Local – Best Spots
Love From MN
Because really, who doesn't love MN? Well, maybe not always in the wintertime, but we sure do love our state. There are so many cute Minnesota-themed gift ideas to choose from comfy hoodies to coffee cups.
Location: Rosedale Commons
Patina
A one-stop shop for gifts for everyone. You will find a wide selection of the perfect gifts, from home goods to games to jewelry.
Location: Fairdale Shoppes
Urban Traveler
Do you have a loved one who always seems to be gone on another adventure? Well, Urban Travel is just the place to find the perfect gift for your buddy who loves to travel.
Location: Rosedale Commons
Mainstream Boutique
We all know that person who is always dressed to the nines and perfectly accessorized. For that fashionable friend, stop by Mainstream Boutique for the perfect holiday gift.
Location: Rosedale Square
Source Comics & Games
We all have a nerd in our life we love…and that may mean that they are into comic books and games. Find a vast selection of comic books, games, collectibles, toys, and more.
Location: 2057 Snelling Ave N, Roseville, MN 55113
Shopping in Rosedale Center
Games by James
Wall-to-wall board games, card games, puzzles, and more! The perfect idea for a gift that will help keep loved ones entertained indoors over our cold winter months.
Six for Good
This woman-owned business stands for female empowerment and giving back to improve the world. You will find a little bit of everything from jewelry to beauty products to games.
Rose & Loon
Find a variety of gift boxes for everyone on your gift list. These boxes include goodies for the coffee lover, game day essentials, and those needing a spa day.
Legacy Toys
For that special little youngster in your life, you will find the perfect gift they will remember for a lifetime.
Goldy's Locker Room
Get all of your Golden Gopher's essential swag this holiday season.
Von Maur
For 150 years, they have been providing a unique shopping experience with high-quality products. Find home décor, kitchen essentials, beauty products, and much more.
Apple
For that ultra hip techy in your life you can't go wrong with visiting the Apple store to get them the latest and greatest gadget.
Altar'd State
The perfect gift for that trendsetter that we all know. Find the latest fashion finds and highly sought-after accessories.
Urban Outfitters
The ideal shopping spot to find the unique gift for that alternative someone in your life. You will find items that are hard to find anywhere else from records to clothing.
Lulu Lemon
Perfect for the yogi on the go. Whether that bendy someone in your life is in need of a new mat, leggings, or a matching sports bra you will find just what you have been searching for.
Sephora
For the beauty queen, be sure to check out their gift section to take the guessing game out of what to buy.

Lush
For that eco-friendly special someone. You will find a wide array of all natural hand made products from hair dye to bath bombs.

Warby Parker
Because glasses are no longer just functional, they are now a fashion statement.
Shopping for a Fur Baby
Our fur babies are part of the family, so they need holiday gifts, too, right? There are plenty of options to choose from right in Roseville. Here are some spots to check out this holiday season to find treats, apparel, and much more for your furry friend.
Petsmart
Petco
Chuck & Don's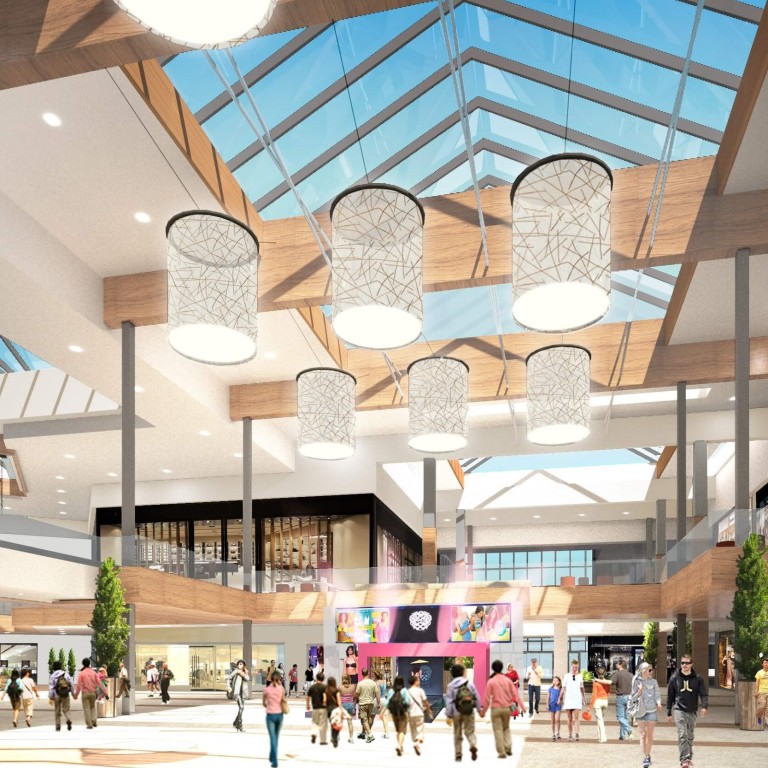 Rosedale Center10 Rosedale Center
Roseville, Minnesota 55113