May 18, 2016
Running & Walking Paths in Roseville
We all know that staying active and living a healthy lifestyle is good for us mentally, emotionally and physically.
BUT, it can be difficult sometimes to find the motivation to get your butt off the couch and on the running/walking path. Did you know Roseville has 67 miles of trails and walkways? Maybe these paths in Roseville will give you the drive you need to get up and run once and for all.
The largest park in Roseville is Central Park – covering 225 acres and divided into six different areas. Each park area is connected by walking and running trails, making this park the perfect spot for longer distance runners.
Still part of Central Park (we told you it's the largest park!), the boardwalk gives an exciting tour of Roseville's premier nature preserve where you can circulate through 52 acres of marsh, prairie and forest habitats and see migrating songbirds, painted turtles and rabbits.
If you're looking for more of a woodsy run/walk then Acorn Park and Reservoir Woods would be the trails for you.
Acorn Park offers trails that are 1.4 miles long and loops around the park. You will even run into the popular 18-hole Disc Golf Course as you travel through. With a name like Reservoir Woods you're probably not surprised that the trail is in a wooded area. As you make your way through this 115-acre park you will see lots of pine trees, wetlands, prairie grass, and savanna, and many miles to roam. Bring your dog along and head to the Woodview Off-Leash Dog Park for him/her to run free in 5 acres of open space.
Take the Reservoir Woods trails and connect to trails and walkways in Villa Park and around Lake McCarrons to elongate your run and check out new scenery. You can cool off in the lake when you're done!
Loop 1.35 miles around Langton Lake in Langton Lake Park on its scenic nature trails.
Langton Lake trails are split into two giving you north and south trails in the park. The southern trail makes a loop around the lake that crosses over a scenic bridge and the northern trail follows the side of the lake, but does not loop around.
Now you're ready for some races! Whether you're a serious runner or in it for some fun, there's a race for you. Here are some upcoming races in the next few months.
Now – December 2017: MN Brewery Running Series – You can run, jog, or walk – your choice, no one cares! The only advantage to finishing quicker is colder beer.
April 7, 2017: 4.01K Race For Financial Fitness – Love to run? Love a good cause? Grab your friends, family and coworkers and come walk, run or jog for your physical and financial fitness.
April 9, 2017: Goldy's Run – Join thousands of runners on the beautiful 5K route through the University of Minnesota campus or the 10 mile that runs along the Mississippi River.
April 15, 2017: Hot Chocolate 15K/5K – Start and finish in Boom Island Park among the biggest chocolate aficionados in Minneapolis.
April 29, 2017: Get in Gear – 10K, 5K, 2K & Half Marathon all in one amazing race gearing up for spring.
May 11, 2017: Medtronic TC 1 Mile – A mile for every pace. At the Medtronic TC 1 Mile, a large part of the race day excitement comes from races taking place throughout the evening!
May 13, 2017: Be the Match Walk + Run – A cure for blood cancer exists, but it can't happen without YOU. Join the fight and start saving lives now.
May 13, 2017: Go Spring! Trail Run & Hike – Start your Spring off right with the Go Spring! Trail Run. This trail run is for everyone. Come out and have a great time!
May 13, 2017: Run Like a Mother – Run Like a Mother® fuels a woman's journey toward health and wellness. It starts with our Run Like a Mother 5K!
May 20-21, 2017: Run & Ride – It's not every day you can experience a behind-the-scenes run through Valleyfair before the gates open! Take this opportunity to watch the sun rise over roller coasters, run alongside dinosaurs, high-five Snoopy, earn a very cool medal, and enjoy some fabulous swag–a ticket to the park!
May 20, 2017: TC Kids Cross Country Fun Run – Experience the joy of physical fitness and the satisfaction of achieving a goal at one of TCM's races! This race is specifically for kids and is designed to help kids challenge themselves, have fun, and feel successful.
May 20, 2017: Autism 5K Run-Walk – The Autism 5K Run/Walk helps to support families affected by Autism.
May 20, 2017: Fast and the Furry 5K & 8K – Runners, walkers and their pups participate in a 5K run/walk or an 8K run.
May 21, 2017: Salomon City Trails Loppet – The City Trails Loppet is a point-to-point urban trail run.
June 24, 2017: HeartBeat 5000 – Lace up your shoes and come out to support the cardiovascular program at Children's Hospitals and Clinics of Minnesota.
June 24, 2017: Run for the Roses – Start Rosefest weekend off with a 5K or 10K run at the 38th annual Roseville Run for the Roses. All participants receive a great t-shirt and all finishers receive a red rose.
July 4, 2017: Red, White & Boom! TC Half Marathon, Relay & 5K – Plan your vacation or "stay-cation" in Minneapolis for this year's Fourth of July weekend! Celebrate Independence Day in style.
July 8, 2017: Life Time Tri Minneapolis – Minnesota's premier triathlon featuring one of the most scenic urban courses in the United States.
July 9, 2017: The Color Run – The Color 2017 Dream World Tour is coming to the Twin Cities with an all-new Cloud Foam Zone on course, inspirational Dream Wall, and giant unicorns.
July 19, 2017: Torchlight 5K – Grab your family, friends and running shoes because this event starts with a bang and ends with a brew.
August 6, 2017: Fifteen's 5K – Join Glen, Alisha and the Minnesota Twins players for a great race where everyone finishes on Target Field!
August 26, 2017: Bluff Tuff Half Marathon – This point-to-point half marathon is bound to be a favorite. A challenging course consisting of dirt/grass trails and paved paths leads you to the best views of St. Paul.
September 16, 2017: Book It 5K Walk – Join friends, family and neighbors for this healthy fundraising event that supports the Summer Reading Program for children and teens.
September 30, 2017: TC 10K – Join other runners for the first race of Medtronic Twin Cities Marathon Weekend!
September 30, 2017: TC 5K – Join other runners for the TC 5K. Challenge your friends or colleagues to run as part of the Corporate Team Challenge!
October 1, 2017: Medtronic TC 10 Mile – The Shortcut to the Capitol. Race from the heart of Minneapolis to the State Capitol in Saint Paul!
October 1, 2017: Medtronic Twin Cities Marathon – It's the 36th running of The Most Beautiful Urban Marathon in America!
October 14, 2017: Night Light Half Marathon – A night race on the trails at Battle Creek followed by beer and live music! Bring your headlamp for an off-pavement course with a fair share of hills.
November 23, 2017: Turkey Day Trail Trot – Mix of grassy/dirt trails, and pavement over rolling hills. Options of 4 different styles of races!
November 23, 2017: Turkey Trot – Trot before you Gobble! Get out on Thanksgiving morning and burn some calories in anticipation for a day of eating!
November 23, 2017: Turkey Day 5K – Warm up your Thanksgiving appetite with the Delta Dental Turkey Day Run Minneapolis! Since 1989, the Turkey Day Run has brought family and friends together to start the day in a healthy way. Join runners, joggers and walkers for a morning of fun.
Find more runs right here!
If you're in need of new running or walking shoes/clothes then hit up Rosedale Center. They have Athleta, Foot Locker, DSW, Champs Sports, Payless, Lucy, etc. to fit your needs.
Go get 'em!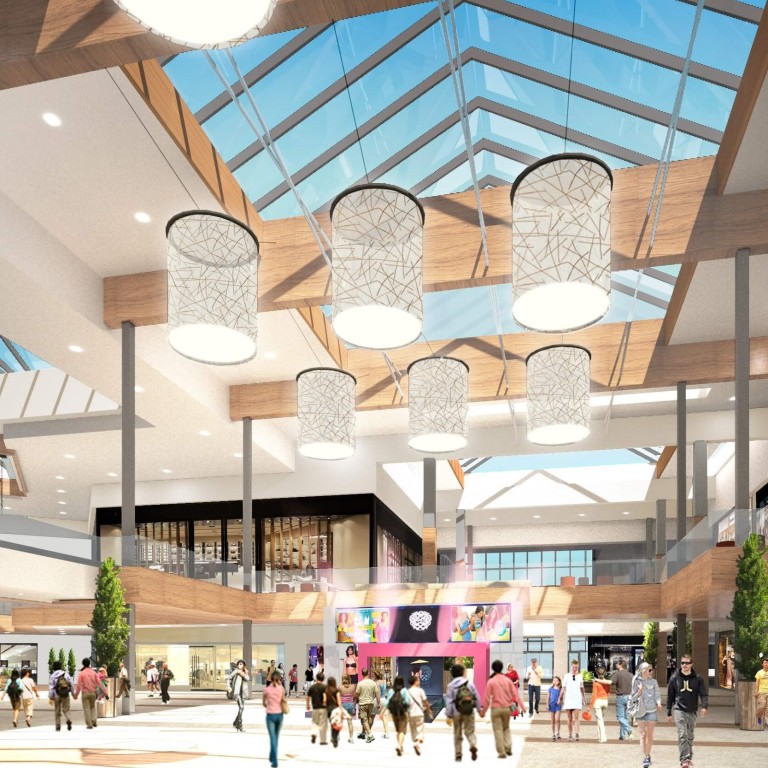 Rosedale Center10 Rosedale Center
Roseville, Minnesota 55113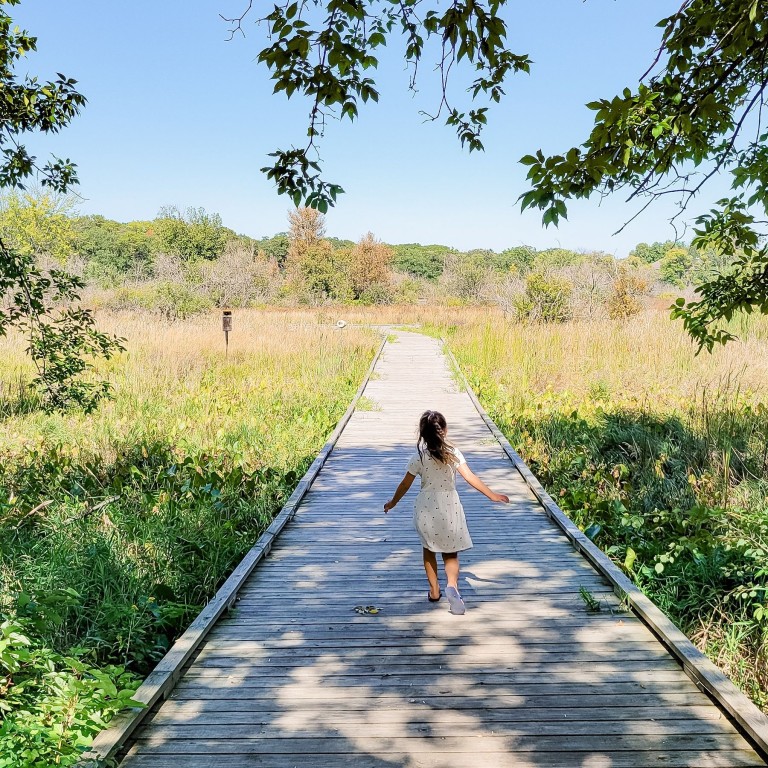 Harriet Alexander Nature Center2520 North Dale Street
Roseville, Minnesota 55113