June 13, 2017
Favorite Outdoor Patios in Minneapolis & Saint Paul
Sun is shining, a warm breeze is blowing and you're sitting back on your favorite restaurant patio. LIFE. IS. GOOD.
In May we asked what restaurant has your favorite outdoor patio in Roseville or the Minneapolis & Saint Paul area and you responded! We broke down your top responses by Roseville restaurants and then by Minneapolis & Saint Paul restaurants.. and we agree with ALL of the answers.
Roseville Favorite Outdoor Patios
#4 Four way tie!
There are SO many awesome patios to choose from in Roseville that we had a four way tie in our number 4 spot. Joe Senser's, Chianti Grill, AXELS Charhouse, and The Good Earth were all mentioned to have your favorite patio in Roseville and we're happy to see them all make the list.
Joe Senser's is known for their sports theme atmosphere and it continues out on their patio with views of their volleyball court.
The best way to enjoy Chianti Grill's patio is with a glass (or bottle) of wine from their long list of wines.
#3 New Bohemia
Rolling in at number 3 on the list you'll find New Bohemia. What could top New Bohemia's 20+ sausage menu? Their gorgeous indoor/outdoor patio! What makes their patio indoor/outdoor is their garage style doors that open when the weather is perfection… creating a BIG indoor/outdoor space for you and all of your friends. They also have 30+ beers on tap… CHEERS.
#2 Grumpy's Bar & Grill
Coming in at number two, Grumpy's Bar & Grill's patio is an oasis full of tall, beautiful trees. There's no way you could be grumpy when sitting on Grumpy's patio in Roseville.
#1 Pizza Luce
Your choice of the number one patio in Roseville is Minnesota's own, Pizza Luce! From lunch and dinner to happy hour and weekend brunch, Pizza Luce's patio is perfect anytime of day.
Minneapolis & Saint Paul Favorite Outdoor Patios
#2 Psycho Suzi's Motor Lounge
We're not surprised that Psycho Suzi's Motor Lounge, one of the more unique restaurants in Minneapolis made the list. Their riverfront patio is open all year; blankets and heaters are available in cold months but we think the tiki bar & craft cocktails will warm you up, too!
We want to keep hearing from you! To participate and for a chance to be featured (sending us photos helps!) in an upcoming We Want To Hear From You blog, visit the link to our favorites page and fill out the form. We would love to hear from you!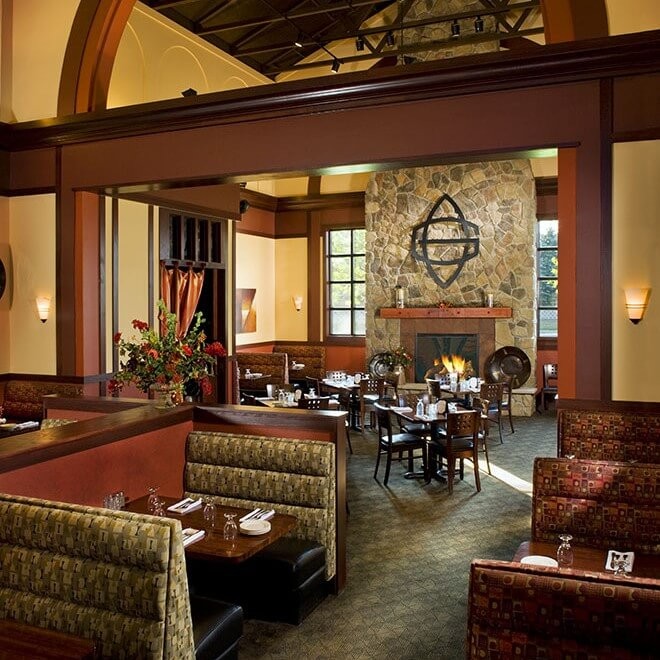 Chianti Grill2050 Snelling Avenue North
Roseville, Minnesota 55113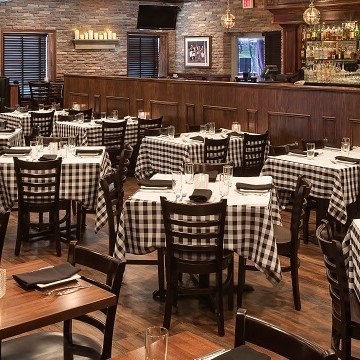 Axels Restaurant2540 Cleveland Avenue North
Roseville, Minnesota 55113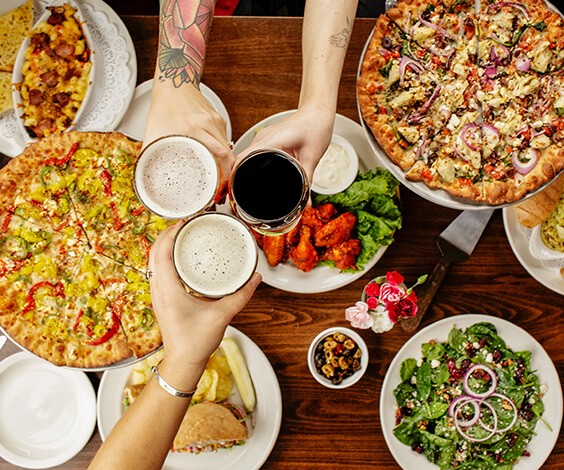 Pizza Luce2851 Snelling Ave N
Roseville, Minnesota 55113