October 6, 2015
Top 5: Fall Instagram Worthy Spots in Roseville
Fall in Minnesota is a site to see with the burnt orange and bright yellow leaves in the trees and slowly falling to the ground, covering our parks and streets.
We know the spots where you can capture the cozy vibe of fall with our list of the Top 5 Fall Instagram Worthy Spots in Roseville and the Twin Cities.
We know this may be cliche of us to post a picture of a delicious coffee drink but can you blame us? Look how awesome this drink looks at J. Arthur's Coffee! Also, they have pumpkin spice latte biscotti [pictured above]. They definitely have you covered on fall flavor favorites! Another great spot for warm drinks, The Grateful Table!
Walk along the path surrounding Langton Lake and you'll fall [no pun intended] in love with Minnesota's fall colors. The scenic path is a little over 1 mile long, making it a perfect afternoon or early evening walk to end the day in nature.
Located on the shore of beautiful Lake Johanna, the University of Northwestern – St. Paul is tucked away, surrounded by trees and nature. When walking the campus you feel like you're in northern Minnesota instead you're only minutes away from the hustle and bustle of downtown Minneapolis & St. Paul.
Nestled within the borders of Roseville's Central Park, the Harriet Alexander Nature Center's grounds offer the public a boardwalk and trails that circulate through 52 acres of marsh, prairie and forest habitats. There's no better place to get all of your outdoor fall favorites in one spot.
In the heart of Roseville you will find Central Park, Roseville's largest park. Take a leisure walk or bike ride around Bennett Lake and don't forget to stop to see the lakeside waterfall, which makes for a great spot for some photos during any season.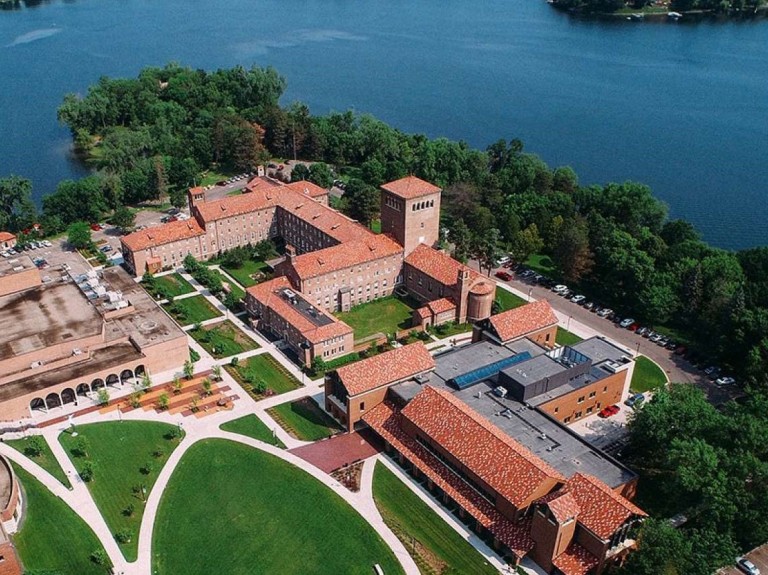 University of Northwestern3003 Snelling Avenue North
Saint Paul, Minnesota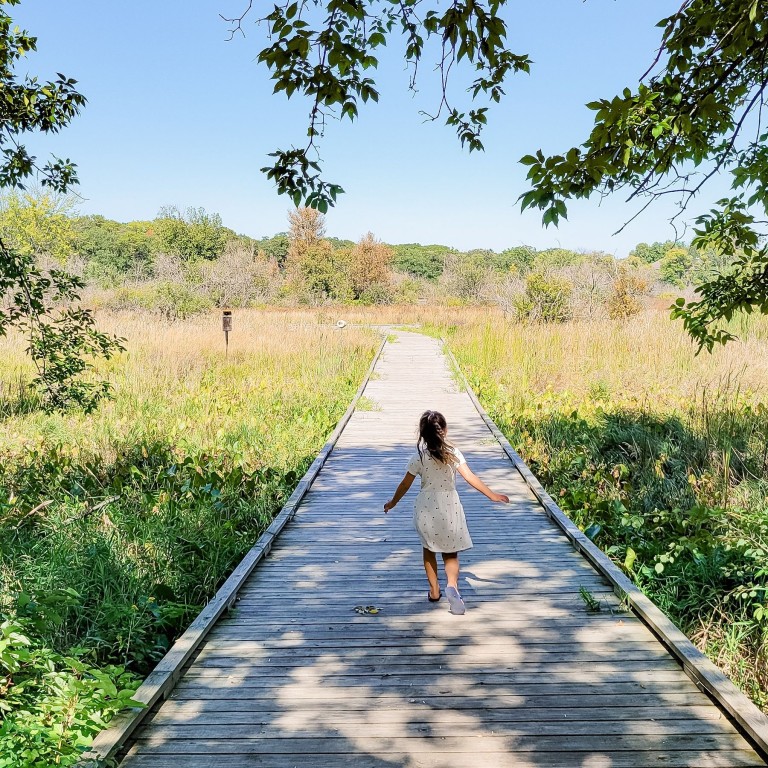 Harriet Alexander Nature Center2520 North Dale Street
Roseville, Minnesota 55113

Padelford Riverboats205 Dr Justus Ohage Boulevard
Saint Paul, Minnesota 55107