December 8, 2014
Top 5 Holiday Drinks in Roseville, MN
Holiday cheer isn't the only thing you need to warm you up this holiday season. You also need one [or all] of these divine holiday drinks to warm your hands and eventually, your holiday, loving soul.
Here's our list of top 5 holiday drinks in Roseville, MN; spreading holiday cheer all season long!
It isn't the holiday season without a little eggnog, right? Well, maybe for some eggnog isn't a holiday staple, but this year you can make it part of your holiday traditions at Snuffy's Malt Shop. Sip on this classic malt dessert with a nostalgic holiday spin of eggnog. You'll be smiling bigger than that gingerbread man!
Gingersnap Cookie MochaWho wouldn't want to drink a cookie? That's what this new holiday drink is all about at Caribou Coffee. Featuring espresso, steamed milk, chocolate, and of course delightful gingersnap syrup. Don't forget to say "yes" to whipped cream AND crumbles of actual gingersnap cookies on top. Order this drink hot or as a cooler this season.
'It's almost too pretty to drink.' That was our first thought, and then we thought… 'it's too tasty looking NOT to drink.' This creamy holiday drink is doing everything right with espresso [brewed from local Minnesota companies], steamed eggnog, steamed milk, and a sprinkling of ground nutmeg on top. It's also served in a classy coffee shop mug, which we love.
Candy Canes are a holiday staple. They decorate your Christmas tree, Santa hands them out at the mall and they make really cute candy cane reindeer gifts! Best of all, they make mouthwatering holiday drinks like the Candy Cane White Mocha at Dunn Bros. Let's give it up for the candy cane!
The name of this holiday drink sells itself… Chestnut. Praline. Latte. We only hear about chestnuts during the holidays ["chestnuts roasting on an open fire…"] and Starbucks brought the chestnut to a whole new level. This drink offers espresso, steamed milk and the flavor of caramelized chestnuts and other spices. Of course it's finished off with a swirl of whipped cream and spiced praline crumbs.
There's more holiday drinks waiting for you at coffeehouses around Roseville; browse them from our website.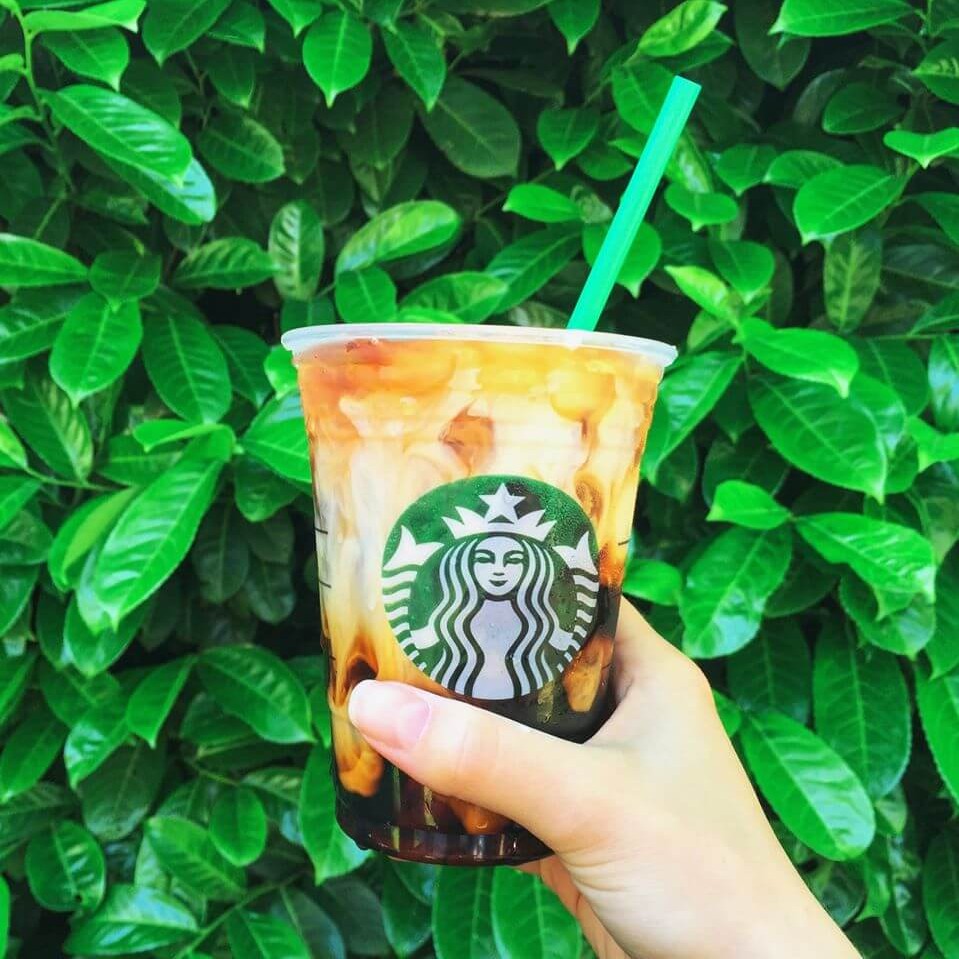 Starbucks Coffee - Fairview Ave2305 Fairview Avenue North
Roseville, Minnesota 55113

Caribou Coffee - Larpenteur Avenue1127 Larpenteur Avenue West
Roseville, Minnesota 55113